Bridles
Earlier (pre-1600 CE) depictions of bridles show little or no detail of how such equipment was attached or adjusted, and the scanty archaeological evidence tends to support that idea that it was not just because the artists did not judge such detail to be relevant. The reason is quite straight forward. In pre-modern times such tack was not mass produced and bought off the peg to applied to a random horse, or swapped between mounts as today. They were generally bespoke pieces made to be a reasonable fit to a particular animal, and so did not need the degree of adjustability expected today. A challenge has been to create bridles which look like those earlier styes, but nevertheless allow for some degree of adjustment as expected nowadays.
From 1600 onwards, while bespoke items continued to exist, bridle forms rapidly attained familiar modern styles.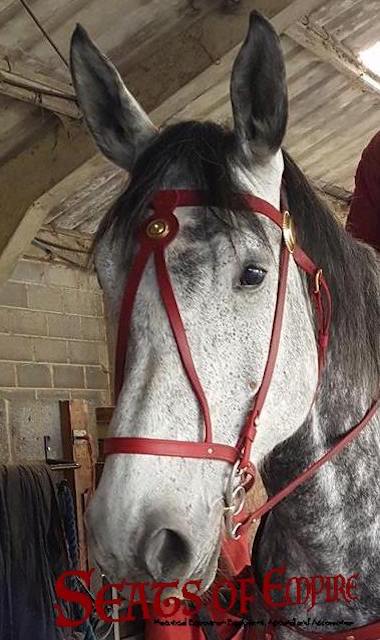 A custom medieval-style bridle.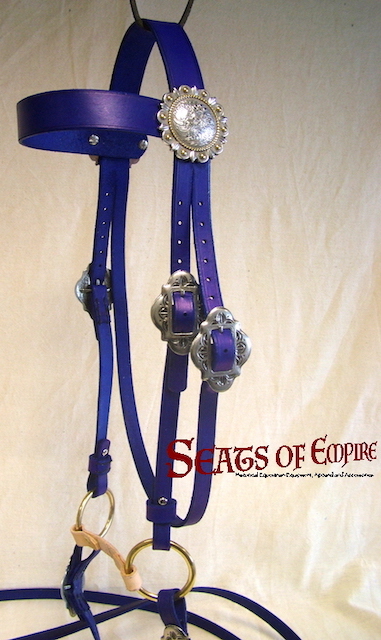 A bridle of the late seventeenth or eighteenth century style.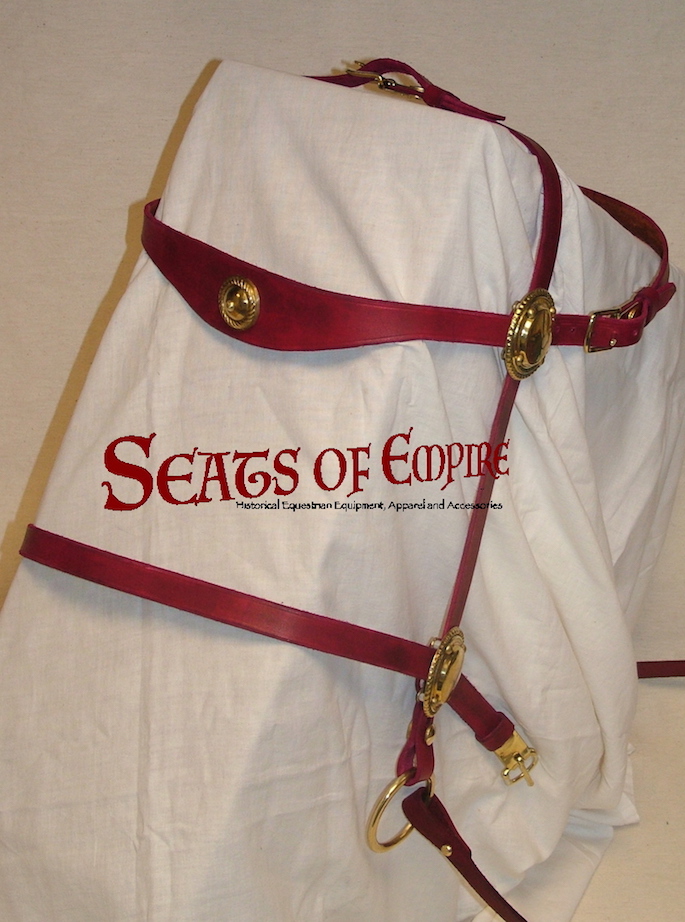 A Roman bridle.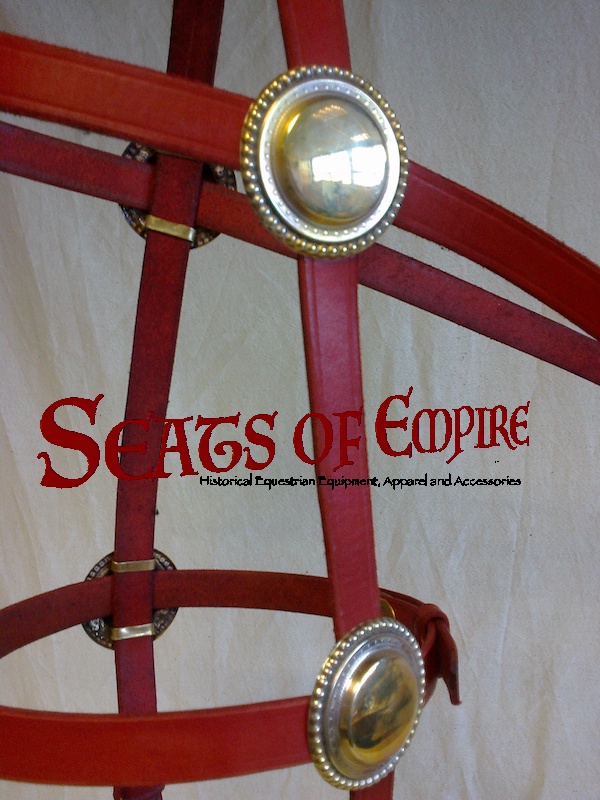 Detail of the Roman bridle.